Locally Raised Beef, Award Winning Hay - Curbside Service Available
Welcome to McDougall Farm. For over 200 years we have provided Goffstown, NH and surrounding areas a wide range of products from locally raised beef to award winning hay to fresh eggs and vegetables.

Curbside service availble - 8am - 5pm!

Please call ahead - 603.497.2202

Cash preferred - check also acceptable - no credit cards
What does McDougall Farm Offer?
Locally Raised Beef
Our cows are happy cows. They free-range and graze on almost 100 acres of land. Always hormone and steroid free. Mooooo!
Angus Cross Calves for sale
Cows are constantly breeding. If you would like to purchse an Angus Cross calf then contact us today!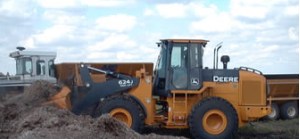 Manure
First comes cows and then comes manure, and boy do we have plenty of it! Great rates with delivery available!
Award Winning Hay
Voted most nutritious hay in NH! 1st cut, 2nd cut, square bale, round bale, pickup or delivery -- we are here for you!
Farm Fresh Eggs
Brown eggs are local eggs and local eggs are fresh! We also have white and blue eggs that are just as fresh and nutritious!
We also offer Vegetables!